Space Planning view_module
Locate your products in a cost-effective, optimized and visually appealing way for the shopper
view_column
Create your ideal layout for each store
Drag and drop planograms directly on the floorplan and design the consummers traffic flow for each store.
square_foot
Analyze in depth the profitability of your linear space
Communicate and Deploy: Notify changes to stores instantly and achieve immediate results.
Comply with your business rules: Establish rules that ensure compliance with your agreements, receive suggestions from suppliers and others.
pie_chart
Use the heat map on your displays to measure your most important KPIs
Review the performance of your planograms using heat maps and choosing different variables such as Sales, Margin or GMROI.
confirmation_number
Ticketing system to enhance the communication between HQ and Stores
Receive alerts from your stores. Prisma has a Ticket system that will allow you to report problems and assign tasks between the store and the back-office.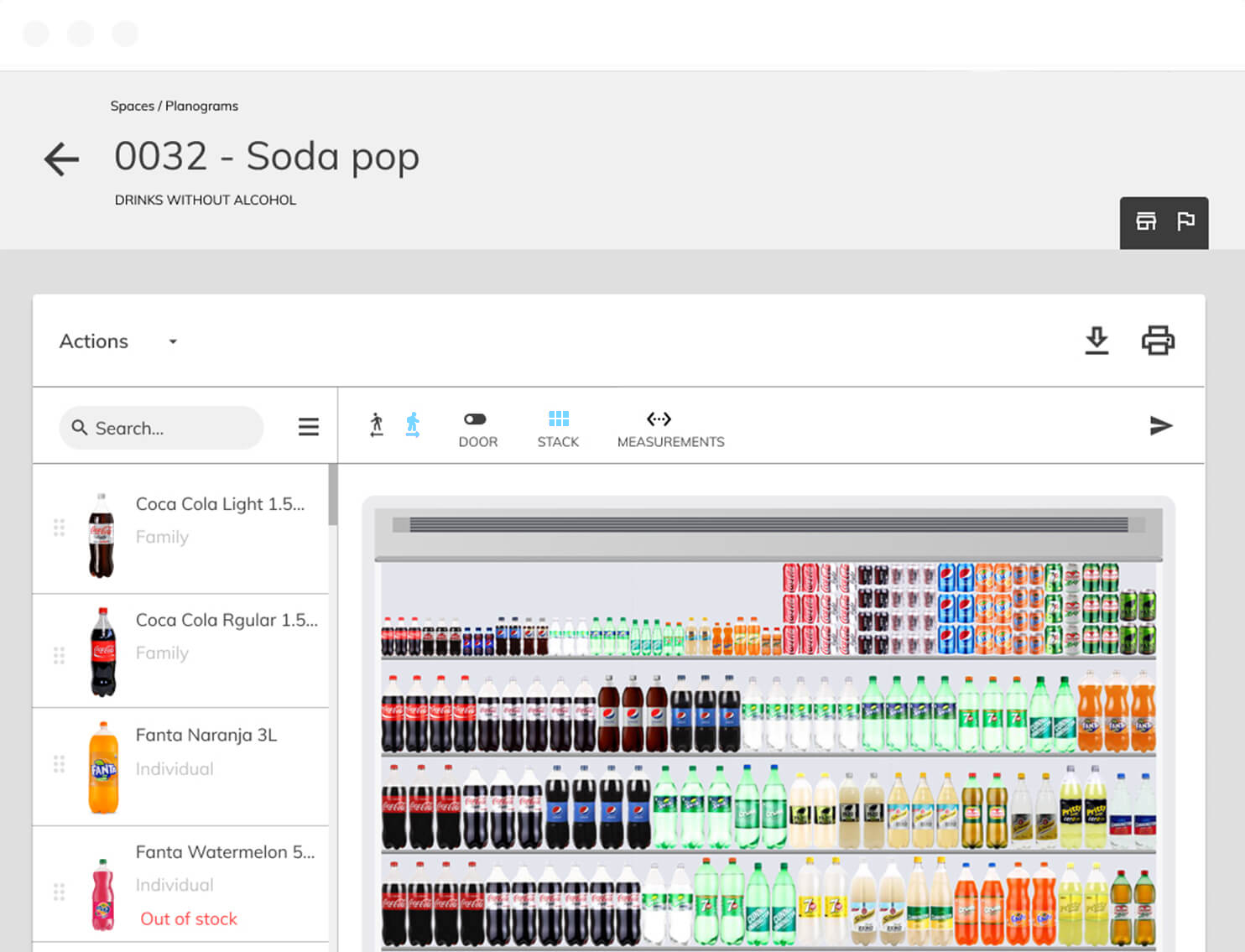 Integrated
Information
create
Integrated with information from Pricing, Promotions and Supply Intelligence modules.
waves
Workflow that includes the design, approval and communication of changes in planograms.
emoji_objects
Smart Autocomplete
Use the autocomplete feature setting the exhibition days target and Prisma will suggest facings to minimize out of stocks.
vertical_split
Use mobile elements and different types of shelves
Add items such as hooks, drawers or hangers on planogram shelves. Freezers for frozen or dairy products, free baskets and tables, to be able to locate your promotions.