Smart Supply local_shipping
Integrate your data into
the supply chain
trending_down
Reduce stock-outs and Inventory Days
Estimate the behavior of each SKU in each of the stores to calculate a suggested distribution. Using information from sales, prices and promotions to adjust the suggestion.
commute
Design your Supply Chain
Define warehouses per store and design an omnichannel supply network where suppliers and warehouses are involved in each part of the Supply Chain.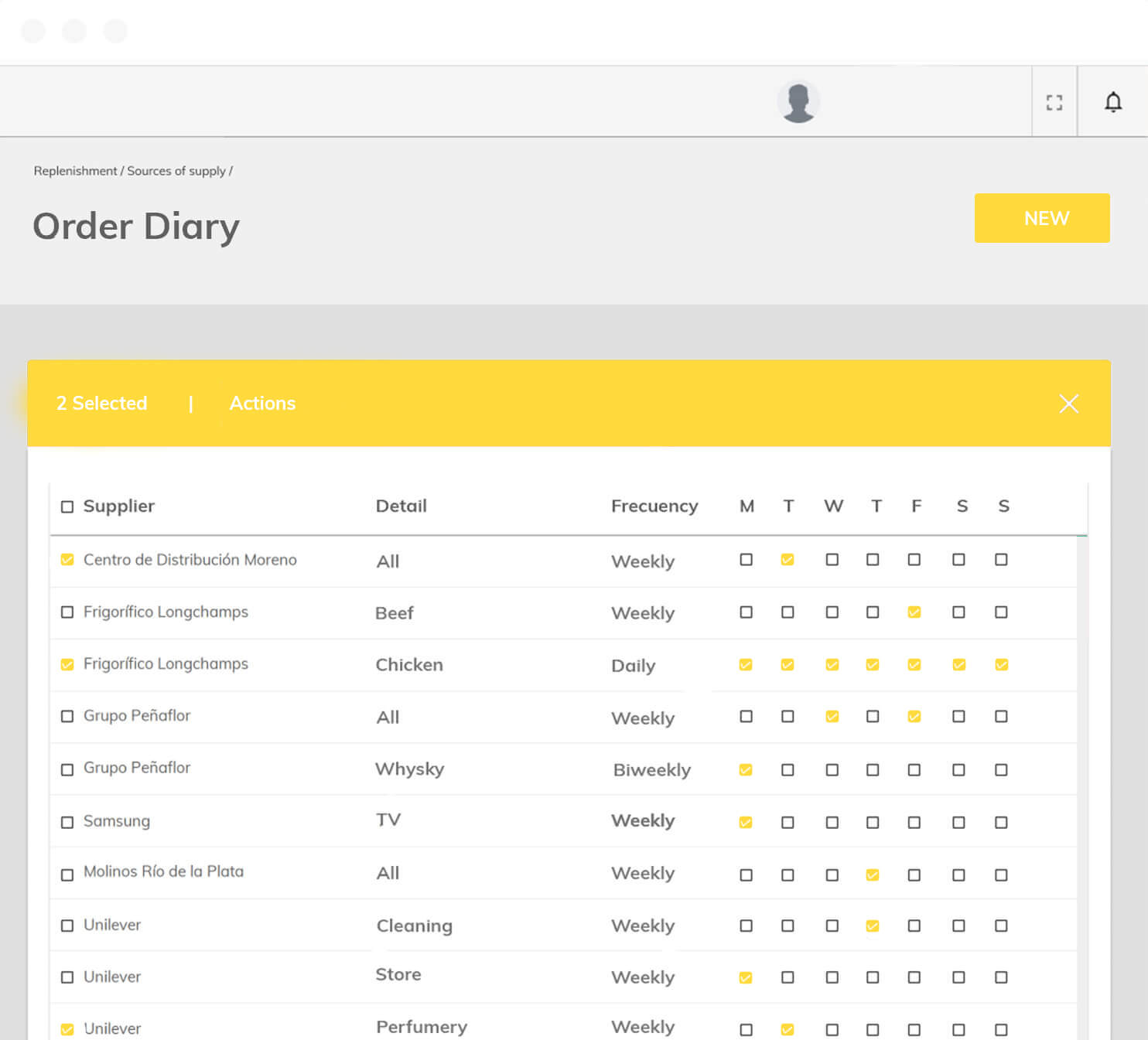 Use all of your Prisma data Sources
group_work
Integrate demand information from Pricing and Promotions modules.
notifications
Receive accurate information of the commercial strategy, stores and SKUs from the Assortment and Space Planning modules.
keyboard_tab
Push Replenishment
Define the optimal distribution of a fixed number of units for a SKU. Implement your promotions and commercial actions precisely.
cached
Pull Replenishment
Optimize the continuous distribution of each SKU in your chain. Reduce out of stocks and keep stock levels according to the service levels of Warehouses and Suppliers.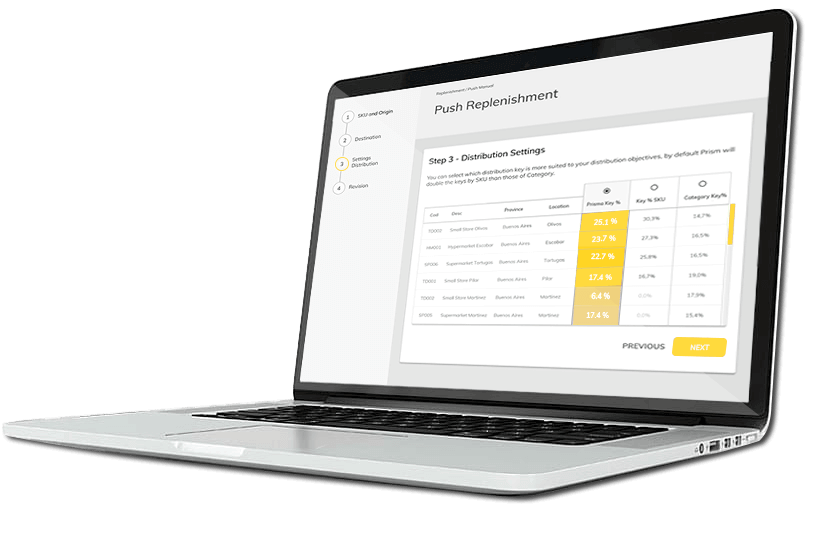 Smart Supply
Is part of a powerful 360º Retail platform: