Promotions card_giftcard
Boost your promotional
intelligence
star
Design amazing promotions
Delight your customers by implementing different promotional mechanics.
favorite
Create memorable campaigns
Run your promotions into campaigns that your customers remember, measure the results and replicate those successful mechanics.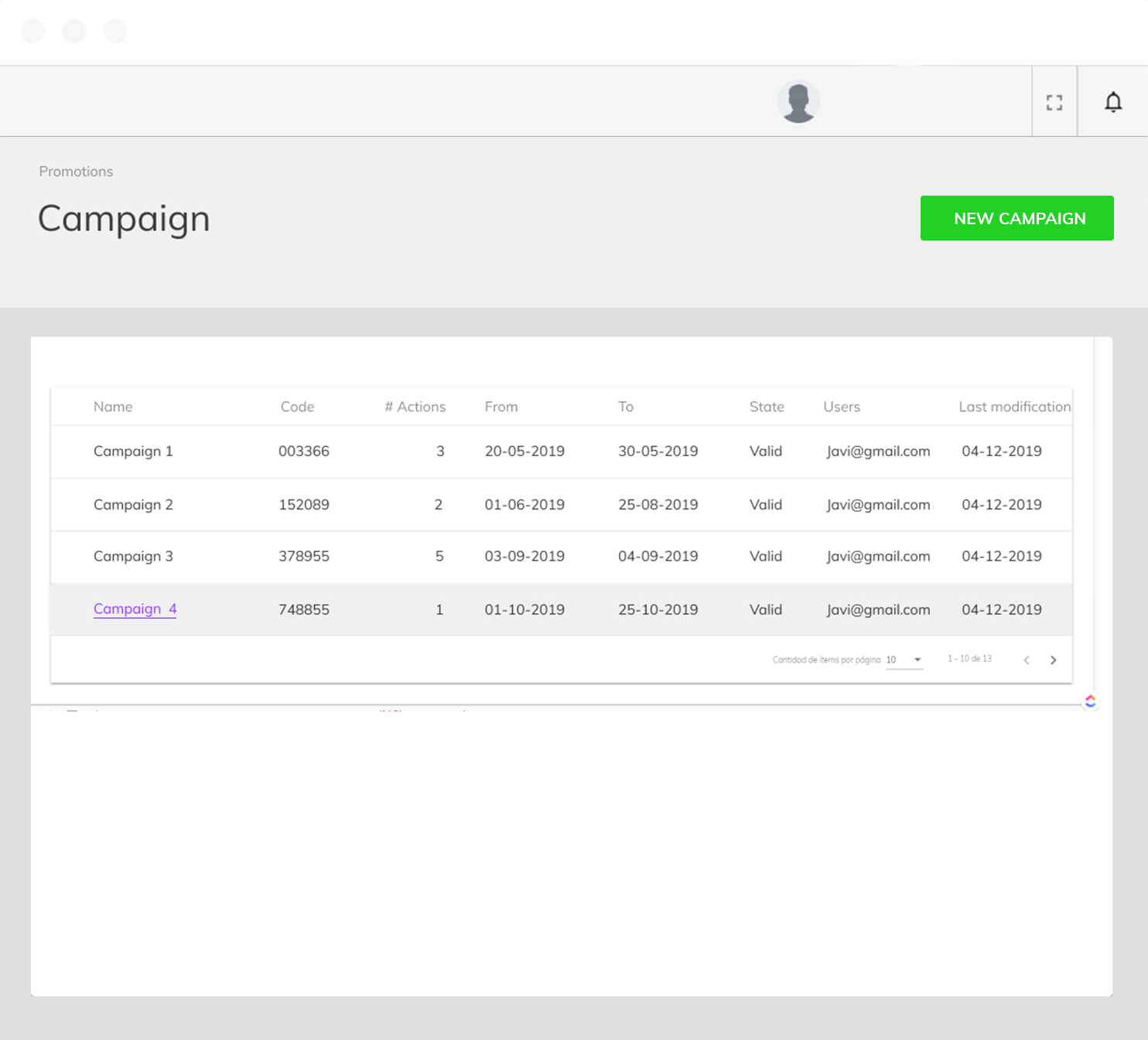 Check overlaps between promotions
volume_up
Easily communicate new promotions to your POS system using our powerful API.
group_work
Integrated with information from the Pricing, Assortment, Spacing and Replenishment modules.
pie_chart
Measure the results in detail
Take into account the cannibalization effect, the pre and post-promotional sales and the marketing investment to calculate the incremental profitability of each promotion.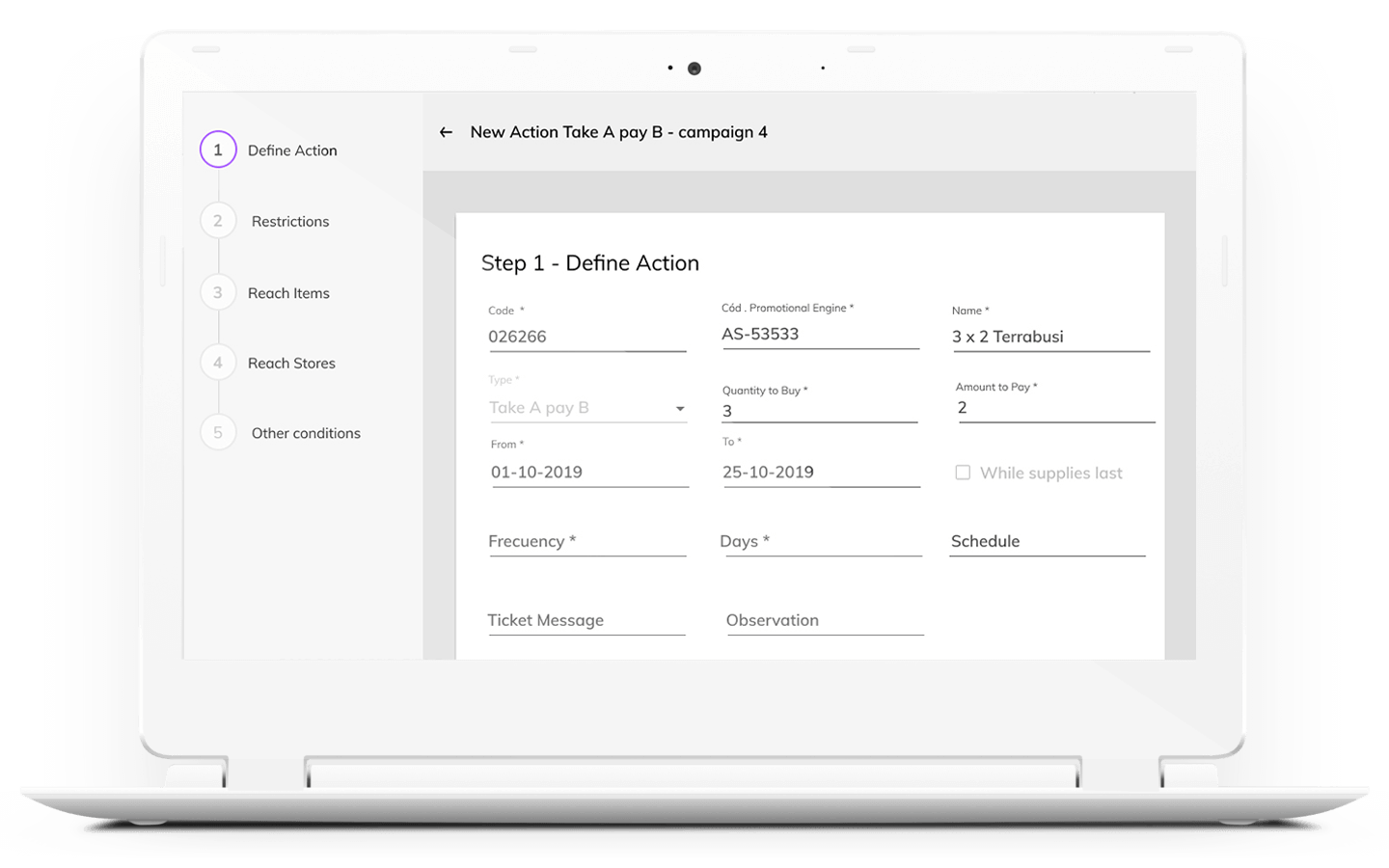 Promotions
Is part of a powerful 360º Retail platform: