Pricing loyalty
Get the right price
with AI
settings
Set up your business rules
Setup competitive, margin and parent rules by price zone, store, category, sensitivity or product attributes.
list
Configure your goals by category
Rounding rules, margin and price variation guidelines by category will avoid mistakes and accelerate your decision-making process.
storefront
Achieve your desired competitive positioning
Location algorithms identify your competitors in each price zone and help you adjust your prices to reach your positioning.
query_builder
Execute your strategy seamlessly
Our engine will generate suggestions and notifications in real time based on changes in costs, taxes or competitor´s prices.
show_chart
Analyze the impact of your decisions
Prisma estimates an impact in margin and price image that will help your decision-making process.
devices
Learn with A / B Testing
A/B tests will help you validate or invalidate business hypotheses and feed ML models to improve predictions.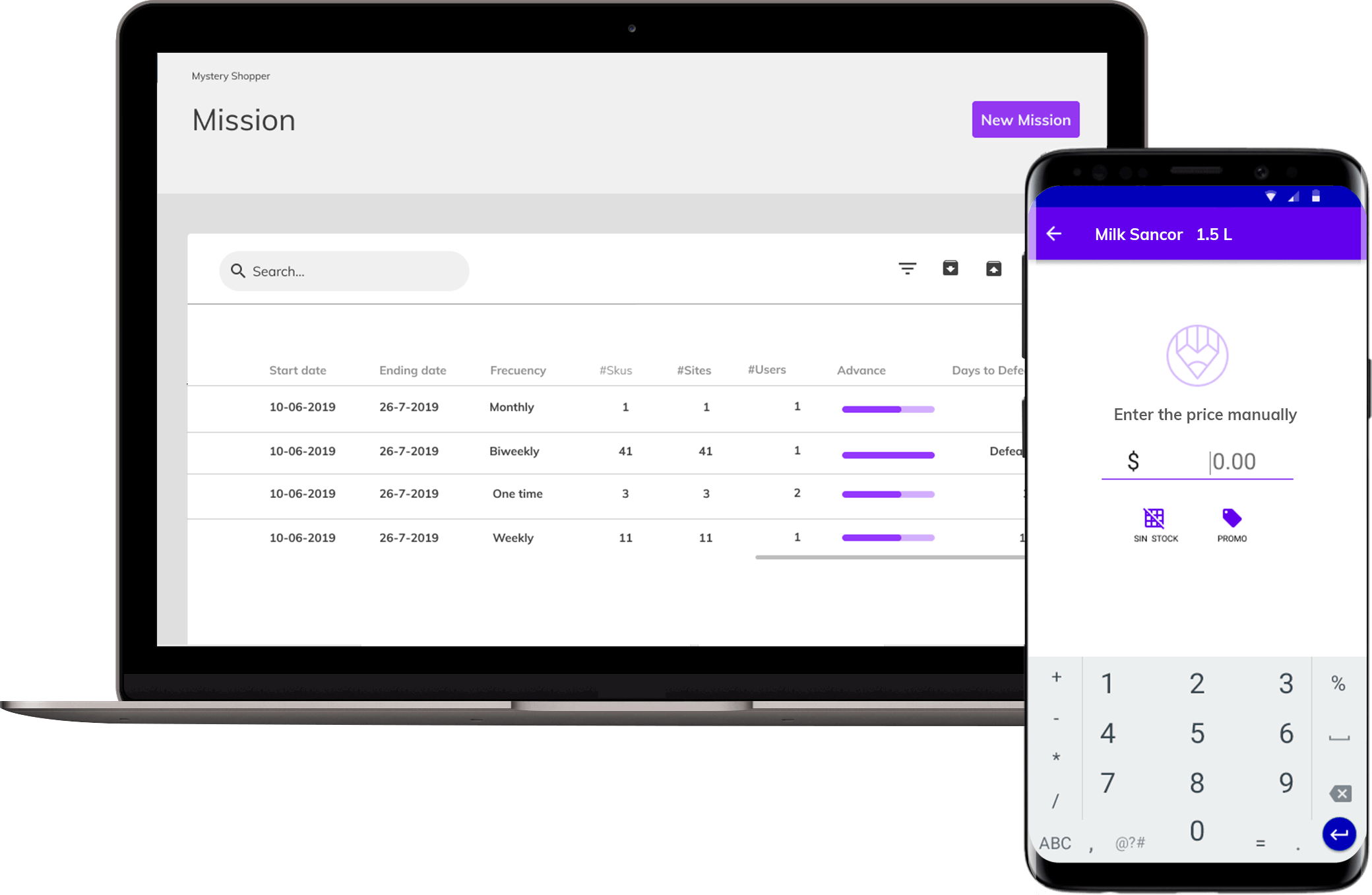 Mystery
Shopper App
contactless
The APP will automatically send the data to Prisma and generate suggestions based on the data captured.
desktop_mac
Easily assign missions, selecting survey type (Prices or Exhibition) and method (Photo, Voice Commands), frequency and expiration.
monetization_on
Round your prices, make them attractive
With Prisma® Prices you can setup rounding rules to make your prices more attractive while earning extra pennies from each transaction.
loyalty
Price consistency between products and stores
Establish relationships between product families and price zones to achieve automatic price consistency between your products and stores.
show_chart
Take care of your margin and your resources
Changing prices implies extra use of resources, such as printing the label or having a person to change it manually. You can skip price changes that have low impact to focus on the changes that really matter.